Flavors

As creators of Flavors, we offer a comp-lete range of products & services and aim to satisfy our customers in the Beverages, Savory, and Dairy, Sweet Products by providing them solutions and ingredients to launch successful...

Read More »

Fragrances

Relentless Research and Development has always been the primary objective in our fragrance creations and some of our creations are vital ingredient in well-known branded consumer products, including beauty care, fabric care...

Read More »

Ingredient

We commenced its operations with the manufacture of oleoresin black pepper and went on to become a force to reckon with in the manufacture of all spice oleoresins. At its state-of the-art plants and labs, raw spices become...

Read More »

Powder Flavor

We are able to manufacture a wide assortment of perfumery and flavor compound. Produce using the best grades of raw material, our array includes Paan Masala, Gutkha, Sweet Supari, Zarda / Khaini and...

Read More »
Welcome to Mohan Aromatics Pvt. Limited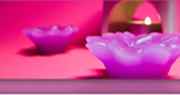 Mohan Aromatics Pvt. Limited is an India based industrial aromatics manufactures and exports aromatic chemicals fragrances for cosmetics, candles, hair care products, detergents, soaps and incense sticks for buyers around the world. Mohan Aromatics Pvt. Ltd. have become a leading name in the field of perfumery compounds due to our constant innovation and quest for perfection.

The companies that make up the Khanelwal family are diverse. They are guided by different leaders with unique skills and talents. But we have a singular vision of success, and what it takes to be successful. Our whole business is seen from the point of view of the final result, that is customer point of view. We believe that, this is achieved by identifying, anticipating and satisfying customer need and desires.
Our Mission Mohan Aromatics is an organization specialized in the production, packaging and certified marketing of organic herbs, taking into account the need to improve the environment and people's health. Our daily performance and development are based on human and business values, prevailing trust and loyalty, always looking for a leadership position of our work areas in all the aspects, especially in our products quality assurance, customer service, innovation and profitability.
Our Vision To become the best and most efficient company in the production of certified Organic Aromatic herbs, in friendly surroundings to the Colombia environment and the region, enforcing strategies that will enable us to promptly face the new international markets, in order to meet in an efficient way the objectives set.